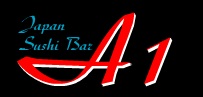 As the holidays grow closer and closer, you may find yourself questioning what you're going to do for your family Christmas party. Whether it is your first time hosting a holiday get-together or you are a seasoned expert, finding a new way to celebrate the holidays can be fun for your family and friends. A1 Japan Steakhouse can cater to private parties, making your next holiday event personal and memorable. For those in North Canton, Ohio; Canton, Ohio; and Massillon, Ohio, A1 can help you host your next event.
A1 Japan Steakhouse caters to private parties all year round. They cater to birthdays, corporate parties, weddings, rehearsals, and other private events. Their private catering room can sit up to forty people and larger private parties can be arranged to accommodate you and your group. A1 Japan Steakhouse understands that it can be hard to accommodate a large group of people with varied tastes and preferences. For any private party you have, you can create a custom menu specifically for your party. Not only can A1 Japan Steakhouse work to fit your budget, but also each person's individual tastes and preferences.
The talented hibachi chefs at A1 can help host your holiday get-together by entertaining your guests with a show of fire and food. Unlike the flames you might end up creating accidentally at home for your guests, their trained chefs make a night out of it for your party. A hibachi chef can make your night even more memorable by grilling your food to perfection, interacting and joking with guests. It takes the pressure off of you to entertain and host while still making your night one that your guests will talk about for Christmases to come. Hosting a Christmas party in North Canton, Canton, or Massillon can be challenging due to the weather, but A1 will help seat your entire party in their contemporary Japanese and European themed restaurant. Celebrate the holidays in a fresh, unique way this year.
Hosting a holiday get-together can be overwhelming and stressful. So, let A1 Japan Steakhouse take away some of that stress and celebrate the holidays with loved ones with a hibachi show. They cater to private parties all year round but they make a special effort for Christmas. For hibachi in North Canton, Ohio; Canton, Ohio; or Massillon, Ohio this Christmas or New Years, look into A1 Japan Steakhouse. Your holiday menu can be suited to personally fit you, your party, and your loved ones. If you want to find out more about hosting your holiday event at A1 Japan Steakhouse, give them a call at 330.492.8868 or visit their website, www.a1japanohio.com.