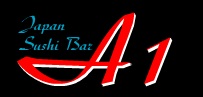 Social media presence is popping up everywhere, so it's no surprise that one of Canton, Ohio's local restaurants is jumping on that bandwagon as well. A1 Japan Steakhouse is now on Facebook! This is a great way to find Japanese restaurant specials before you go out for a meal. Once you have had a delicious meal at A1 Japan Steakhouse and are heading back to your Massillon, Ohio or Alliance, Ohio home, you can leave customer feedback on their Facebook page and let everyone know how great your experience was! What a great way to communicate with others about a great restaurant!
Just think, you live in Massillon and you are looking for great local restaurants in the Canton area. So you jump on Facebook—one of social media's hottest tools—and the first thing that you see is A1 Japan Steakhouse on your page under "likes." You think, "Hmm, I wonder what other people are saying about this popular restaurant?" Here you find all the information that you could possibly need in regards to the restaurant. There are feeds of customer feedback with people raving about the food, service and atmosphere! This information alone makes you want to jump in your car from Alliance and grab a bite to eat.
As you continue reading, you realize that the social media presence of A1 Japan Steakhouse offers more than just customer feedback. Here you can find everything from upcoming events to discounts, as well as Japanese restaurant specials! Occasionally you may even find coupons to make your dinner or lunch even more affordable. One of the coolest features of being on Facebook is that you can share this information with other friends who may be in search of similar local restaurants. It's easy and informative.
Because of the collaborative efforts in social media, once you are on Facebook and you decide that A1 Japan Steakhouse is the place you want to go, you can even link to their website to get more information about this wonderful, contemporary restaurant. On their website they have a link to check out the menu—both lunch and dinner. There is even a colorful gallery of some of their mouth-watering dishes. Under the About link, you can find their business hours daily—from 11:30 am until about 10:00pm. Under the Specials tab, the daily specials are listed. This includes the "birthday celebration special." If you are there to celebrate someone's special day, you will get an additional gift certificate to use on a future visit!
Social media tools really are beneficial to local restaurants all throughout Massillon, Ohio. There is so much information that can be found through these channels. Facebook is a great place to leave customer feedback or to check out Japanese restaurant specials anywhere in Alliance, Ohio. Visit A1 Japan Steakhouse's website at www.a1japanohio.com or their Facebook page, www.facebook.com/a1japanohio, to check out some of the great information that can be found through social media. But if you still prefer the "old fashioned" way of finding restaurant information, call A1 Japan Steakhouse at 330.492.8868. The restaurant is located at 4770 Dressler Rd NW in Canton, Ohio. Stop by today for a mouthwatering meal with Japanese culinary flair!