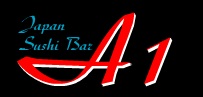 It's a well-known fact that party planning is not an easy job. And if you've been nominated as the head of the committee, you're fully aware of how difficult this task can be. Finding the perfect venue for your fun family gathering or work-related event may seem almost impossible as you flip through countless brochures and web pages. However, if you're in the Massillon, Ohio or Alliance, Ohio area, then don't panic just yet. Fortunately for you, there is a hibachi-style restaurant just minutes away in Canton, Ohio. Not only does A1 Japan Steakhouse prepare grade "A" meals for their guests, but they also host private parties for large groups!
Now, you may wonder how A1 Japan Steakhouse ranks on the scale of fun and excitement. After all, if you're searching for a venue for a night of good food, laughs, and general frivolity, you want to make sure the place you go to is appropriate. But with this Canton establishment, you won't have to worry about getting too loud or silly. A1 Japan Steakhouse hosts private parties within their private dining room so you can have an intimate get-together without worrying about bothering other guests. And that will certainly come in handy when the sake squirting festivities begin! You can expect your guests to have great time listening to beat-thumping music and watching the chef flip his utensils through the air!
Whether you're in charge of a work-related event for your Alliance co-workers, or you're planning a fun family gathering for your Massillon loved ones, you want to make sure that the food you provide is of the best quality as well. And as one of the most frequently visited Japanese eateries in the area, this hibachi-style restaurant is sure to deliver. With an extensive selection of appetizers, sushi, and hibachi dishes, there is something for every set of taste buds to enjoy. And the best part is that A1 Japan Steakhouse gives you the option to prepare your own menu for your celebration! You can create a custom, pre-arranged menu that suits your party and your budget!
If you've been struggling to find the perfect venue for your event, you can stop your search now. A1 Japan Steakhouse offers all that you could want and more! So, tell the other members of your party planning team that you've found the place to host your work-related event or fun family gathering. Once you let them know that they're going to this local hibachi-style restaurant, you can expect a pat on the back for such a good idea! To find out more about private parties at A1 Japan Steakhouse, visit their website at www.A1JapanOhio.com or call 330.492.8868. But if you're ready to take a look at where your celebration will be held, take a trip from your Alliance, Ohio or Massillon, Ohio home to 4770 Dressler Plaza Rd NW in Canton, Ohio.