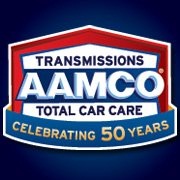 If you own a vehicle, you probably know that there can be some major expenses involved with vehicle repairs. One of the most expensive repairs can be a transmission rebuild or a vehicle transmission replacement. Should you need transmission work done and you live in the Massillon, Ohio or North Canton, Ohio area, you may be in luck. Aamco Total Car Care in Canton, Ohio is practically in your backyard! Here they will help you save on transmission services, as well as offer you many other auto repair savings. Aamco has helped more than 25 million drivers with the most complicated system in their cars and trucks: the transmission. They want to help you save on repairs so that your hard-earned money can be spent on things that you enjoy!
It is important to understand the difference between a vehicle transmission replacement and a transmission rebuild. Although many Massillon residents may choose to ignore some of the warning signs that your vehicle may give to you (for example rattling, shaking and even grinding noises), it's your vehicle's way of telling you that a transmission repair may be in order. A rebuild is still a major overhaul done to a transmission that includes repairing certain parts and fluids of the transmission, but is a more popular option because it can be less expensive than replacing it with a new one.
A replacement is just that. It involves pulling out the engine and putting in a new transmission, then putting the engine back in. If you have gotten to the point where transmission work is inevitable, it is wise to have the situation evaluated to determine if the problem can simply be repaired or if it makes better financial sense to have it replaced.
Whatever the case may be, Aamco Total Car Care, Canton's largest transmission specialist, will help you save on transmission services. Aamco offers $100 off on any transmission rebuild. They pride themselves on diagnosing and fixing the problem right the first time because there are few things more annoying than having to repeatedly return to the auto shop for the same problem. People come from all over the North Canton area to Aamco because they know that not only will they receive reputable auto repairs, but they will also get huge auto repair savings as well. If you are not sure what's ailing your vehicle, Aamco offers a free, extensive check service to your vehicle that is an $85 value. This is just another way Aamco saves you money on your vehicle repairs.
Whether you are in Massillon, Ohio or North Canton, Ohio, Aamco Total Car Care is the place to visit should you need a transmission rebuild or vehicle transmission replacement. If money is tight, they have various financing options that you can check out on their website at www.cantonaamco.com. There are many ways that they will help you save on transmission services, as well as other auto repair savings. No matter what the vehicle issue is, they are happy to help. Stop by and see them at 4922 Everhard Rd. in Canton, Ohio 44718. Or you can always call them at 330-493-0311 to set up an appointment for your vehicle today!