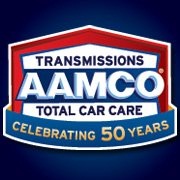 Winter is in full swing, bringing with it ice and snow that can make driving treacherous. Is your vehicle prepared? Whether it's something as small as an oil change or more detailed like a tune-up, AAMCO Total Car Care in Canton, Ohio is the place to go. It's sometimes hard to find someone to do a reliable brake repair, but with AAMCO, you get honest car information and work done at a reliable price. Not only that but AAMCO also offers free check engine light services with their online coupon to help you diagnose any problem your vehicle may be having before the roads become any more treacherous for drivers like you. After all, the weather in Northeast Ohio can turn on a dime from bad to worse. With this complete auto repair shop working on your Stark County, Ohio vehicle, you can rest assured that your vehicle is in great hands and will be in even better working order when you get it back.
With so many options to choose from, it's difficult to decide where to take your car in for repairs. Should you go down the street where it's more expensive or drive a little farther where you know you'll get quality that can only be matched by its amazing prices? When it comes to deciding on whether to go to AAMCO Total Car Care in Canton for reliable car repairs, there is no competition. This complete auto repair shop will work on your vehicle and will even give you a quote and stick to it before performing a road test to make sure all of their repairs have been implemented correctly. AAMCO hand selects each member of its technical team for their special abilities and expertise on maintaining vehicles so you always get the top quality repairs at an affordable price. For these reasons and more, you can expect to get a reliable brake repair this winter in Summit County from AAMCO.
Not sure you need new brakes? It never hurts to come in and get them inspected, especially if you hear squealing, grinding, coughing, or feel sliding when you hit your brakes. Snow and ice help eliminate traction; bad brakes can make the situation even worse. By performing annual maintenance on your vehicles brakes, transmission, and everything else, you can prolong its life and catch problems before they arise. This can save you hundreds of dollars in repairs! If you see that check engine light pop up this winter, be sure to take it to AAMCO Total Car Care for a free check engine light service with their online coupon. Using state-of-the-art diagnostic technology, they can find the problem and solve it in no time. If the worst should happen, AAMCO is offering another coupon on their website for $100 off any transmission rebuild so you can get back on the road faster and with a little more money in your pocket.
If you're afraid your brakes are on their way out, visit AAMCO Total Car Care in Canton, Ohio and ask for a free brake inspection. With AAMCO, you'll get honest answers as well as reliable brake repair with no hidden costs or fees. Isn't it about time you went to an honest complete auto repair shop? Their services can help keep your Summit County, Ohio vehicle in warranty and everything in, on or under your vehicle in great working order as well. With the cold weather getting colder in Northeast Ohio, why wait to get those noises checked in your vehicle? For more information on AAMCO Total Car Care and their services, visit their website at www.cantonaamco.com or call 330.617.5536 today!