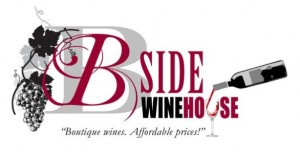 Not sure what to buy that certain someone in your life this holiday season? Let B Side Wine House in Canton, Ohio help you with your gift decisions. Looking for a great last minute gift? B Side Wine House can help with that too. With the holidays nearing, why not try a delicious holiday champagne or give it as a gift to someone you love? Unique and personal gifts are also available for purchase at B Side Wine House. Check out their "Create Your Own Basket" gift option for your Massillon, Ohio gift exchange. With this option, you can select the basket and the contents to get a customized basket for that someone special in your life. No matter where you live in Stark County, Ohio, B Side Wine House is offering amazing gift ideas and equally amazing events to brighten your holiday season!
Sometimes it's hard to buy for the people in your life, especially if they seem to have everything. Get them a unique and personal gift this holiday season with the "Create Your Own Basket" option at B Side Wine House in Canton. With this holiday option, you can select the basket you want your gifts to be in as well as the gifts themselves! No more buying gift baskets that only have a couple items that the intended recipient enjoys. At B Side Wine House, you get to pick the contents of your basket so that it is specifically customized to how you want it for that Massillon relative that you just can't seem to buy the right thing for. B Side will even put it together for you in beautiful holiday packaging that will make it look that much more amazing.
Don't forget to stop by for their 2nd Annual Sparkling Jazz Event on Saturday, December 8th from 6 -9pm. Enjoy live jazz and a selection of holiday champagne and holiday wine on the menu. Tickets are $25 per person and $45 for a couple. Hurry though, because tickets are selling fast! Not sure you'll make it? Don't worry, because on December 15th, B Side Wine House is having their Holiday Shopping Bonanza to help you get all those last minute gifts you need! Stop in this Stark County establishment today for all your shopping needs this holiday season.
B Side Wine House in Canton, Ohio has the unique and personal gifts that you need for your friends and family this holiday season. Come in during B Side Wine House's Holiday Shopping Bonanza on December 15th to "Create Your Own Basket" with great items including some wonderful holiday champagne. Not only that, but it's a great excuse to stop in and grab one of those last minute gifts you may need before going to your Stark County, Ohio gathering. Whether you're from Massillon, Ohio or another location in the area, B Side Wine House is just a short trip away and has the ideal gift for you this holiday season! Keep up to date on all their happenings by "liking" them on Facebook! For more information on B Side Wine House, visit their website at www.bsidewinehouse.com or contact them at 330.451.2070.