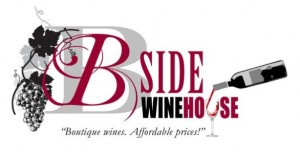 B Side Wine House in Canton, Ohio is known to be a unique wine retail store, and what could be better than unique holiday dinner wines this holiday season? It doesn't matter if you live in Massillon, Ohio or in Alliance, Ohio, B Side Wine House is bound to have something that delights your taste buds. Not sure you want to spend your hard earned cash on a bottle of wine you're not sure you'll even like? Be positive your holiday wine is the wine for you with some great holiday wine tasting events hosted by B Side Wine House in your area this season!
Wine isn't for everyone, but how do you know until you try? B Side Wine House prides itself on having a large variety of wines to make any dinner special. Whether you want a red wine, a white wine, or even a wine that goes above and beyond the average, this unique wine retail store catering to the Massillon area can supply it. Not sure wine is your drink of choice? On Friday, November 16th, B Side Wine House will be hosting a holiday wine tasting at its Canton location. Just so you don't miss one of these holiday wine tasting events, B Side will also be offering a pre-reception wine tasting from 5pm – 8pm on Saturday, November 17th at the Canton Palace Theatre for Canton's own Dancing with the Stars. On December 6th, B Side Wine House will be open until 8pm performing wine tasting during the annual "Light up Downtown" and will be offering wine tasting on sparkling and holiday dinner wine on December 7th. All this and more is leading up to the main event—the 2nd annual Sparkling Holiday Jazz Event hosted by B Side Wine House. The event is from 6-8:30pm on December 8th and tickets are $25. Don't stay cooped up in your Alliance area home this holiday season, get out and see what delightful treats B Side Wine House has to offer the more refined palate.
Whether you're looking for something simple or something elaborate for your dinner guests this holiday season, B Side Wine House in Canton, Ohio is the unique wine retail store to visit. Everyone wants their holiday meal to be perfect for their family and friends, so make it something more to talk about with a holiday dinner wine from B Side Wine House. Just because Thanksgiving is close doesn't mean you need to miss out on being able to taste which wine you'd prefer to have complement your meal. With numerous holiday wine tasting events coming up hosted by B Side Wine House, you'll be able to discover what's best for your Massillon, Ohio or Alliance, Ohio area guests for Thanksgiving and Christmas! For more details about B Side Wine House's upcoming events and wine listings, visit them at www.bsidewinehouse.com, find them on Facebook, or call 330.451.2070 for more info.