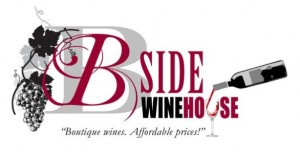 The holidays may be over, but that doesn't mean that the winter season has suddenly disappeared. We can still expect to experience quite a bit of winter weather around the North Canton, Ohio and Massillon, Ohio areas for the next couple of months. But rather than grumbling about the cold until spring, why not take advantage of it? B Side Wine House in Canton, Ohio has a number of delicious winter wines to satisfy virtually any palate. With Riesling wines, Cabernet Sauvignon wines and more, this specialty wine store has quite the selection to choose from. Whether you want a bottle of full-bodied wine to pair with your romantic dinner or you simply want to enjoy a glass in front of the fire with your loved one, B Side Wine House is the ideal place to visit.
Now, if you're unsure about the difference between winter wines and regular wines, you may feel a little out of your element when perusing B Side Wine House's inventory within their Canton shop. But don't worry—B Side's knowledgeable staff will be more than happy to help you find the beverage that suits your particular preference. They'll even give you some tips on seasonal wines so you are one step closer to becoming the wine connoisseur you've always wanted to be!
These seasonal beverages are simply ones that are preferred during the winter months. These are specialty wines that help eliminate the chill from the air and provide the taster with a warm, comfortable feeling. Rather than the light and fruity beverages we often drink in the summer months, winter wines are generally fully-bodied and rich—like Cabernet Sauvignon wine for example. B Side Wine House has various brands of this red wine, including Vampire, It's Your Winery, and BV Coastal.
But Massillon and North Canton locals don't just visit B Side for their Cabernet Sauvignon—they also stop by this specialty wine store for their Riesling wine. Riesling may be a crisp white wine, but its flavor is intense and well-rounded—perfect for the chilly winter months. B Side Wine House carries this type of wine from Auburn Twin Oaks, Henke, and South River.
B Side Wine House gives customers the opportunity to sample wines from private label brands without having to travel to the vineyards themselves. So why not stop by this specialty wine store to look through their selection of Cabernet Sauvignon wines, Riesling wines, and other winter wines to find the one that will warm up your taste buds during the remaining winter months? Visit www.bsidewinehouse.com to look at their wine selection or call 330.451.2070 to speak to an associate. Just be sure to take the trip from your Massillon, Ohio or North Canton, Ohio home to B Side's shop at 575 Market Ave N in Canton, Ohio. And don't forget to check them out on Facebook! B Side Wine House is always hosting fun events for customers, and you won't want to miss out!