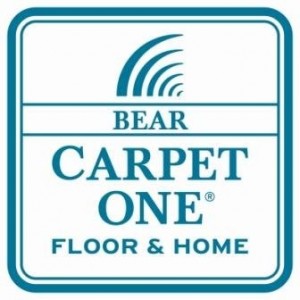 We can all agree that having a soft floor surface in your home is a double-edged sword. Yes, it's comfortable. Yes, it can muffle the sounds of running and stomping. And yes, it can give your house a warm and cozy feel. The problem lies in the fact that fabric flooring comes with cleaning difficulties. Rather than simply wiping up spills with a paper towel like you do with hard flooring, you have to have the right tools and knowledge in order to successfully clean carpet spills. Otherwise you might wind up with unattractive markings on the floor in your Bolivar, Ohio or Strasburg, Ohio home that just won't disappear! Fortunately for you, Bear Carpet One Floor & Home wants to help Canton, Ohio area natives by offering some useful carpet stain removal tips. Every stain is different, so you need to have the right approach depending on the culprit. By following Bear Carpet One's advice, you can apply the carpet spot treatment necessary to return your temporarily damaged floor surface to the stain-free flooring it once was.
The key to any effective carpet spot treatment? A fast response. Once that glass falls to the ground, you want to act immediately. In order to prevent the stain from setting, there are three important steps you need to take.
Step 1 is to wet a clean, white paper towel with the appropriate cleaning solution and apply it to the spot, dampening the carpet without wetting it through to the backing.
Step 2 is to blot the area, absorbing any excess liquid with a dry, white paper towel. Just make sure not to rub as this may cause the stain to sink deeper into the fibers. You can also leave a weighted, half-inch stack of dry paper towels on top of the area overnight.
Step 3 is to gently scrape the area with the blunt edge of a regular spoon, moving from the outside edge of the stain towards the middle.
This process can be used for virtually any stain, but Bear Carpet One offers more specific carpet stain removal tips depending on what caused the damage.
Let's say your pet walked into your Bolivar or Strasburg home and had an accident. What do you do to clean that type of carpet spill? In order to treat a fresh urine stain, Bear Carpet One suggests that you follow the steps mentioned above with a couple of minor tweaks. After you apply the regular detergent-based cleaning solution and blot the area, try applying undiluted white vinegar and blotting with a white paper towel. Follow that up with a water-dampened paper towel before setting down dry paper towels over the area overnight.
How do you get your Canton home's carpet back to the stain-free flooring you had before it was tainted with candle wax? Bear Carpet One even has a solution for this type of accident. After you scrape off any excess wax, cover the soiled area with brown paper and apply a warm iron until the remaining wax has been absorbed. When using this method, be sure not to apply the iron to the carpet itself or the fibers may melt.
Bear Carpet One offers many different carpet stain removal tips on their website, so if you have a stubborn stain on your floor, there's a good chance they have a solution. Simply visit their page, click on Info Links, and follow the link that addresses spills and stains. You can look through their list to find the carpet spot treatment that fits your particular situation.
Be sure to bookmark Bear Carpet's website so you have their carpet stain removal tips at hand the next time you need an effective carpet spot treatment. If you have any questions about Bear Carpet One Floor & Home's approach to cleaning carpet spills or their selection of high-quality flooring, don't be afraid to give them a call at 330.852.3890. They would be more than happy to help. And if you're interested in installing new carpet in your Bolivar, Ohio or Strasburg, Ohio home, Bear Carpet One can provide you with all of the information you need to choose the right carpet and keep it in good condition so it remains the beautiful, stain-free flooring you initially purchased. So why not take a trip from your Canton, Ohio area home to Bear Carpet today? Their spacious facility is located at 759 Dover Rd NE in Sugarcreek, Ohio.