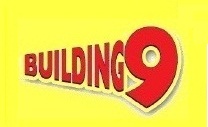 When it comes to your home, you want name brand building materials you trust with closeout prices. Thankfully, Building 9 in Stark County, Ohio is there to help make your remodeling dreams a reality. You can get discounted prices on products you desire for your North Canton, Ohio home every day from Building 9! There are many options to choose from when you're looking to remodel your kitchen. Why not choose embellished kitchen cabinets by Schrock to make your designs pop? Schrock even has beautiful bathroom cabinets available for your Jackson Township, Ohio home. Whatever your needs, you're sure to find it at affordable prices with Building 9!
Quality is always a priority when it comes to remodeling our living spaces. You wouldn't spend your hard earned cash on the cheapest materials available, would you? Building 9 has name brand building materials at affordable prices, so you can get amazing quality products at a fraction of the cost other places may charge. Because Building 9 gets such amazing deals on their products, they can pass the savings of up to 70% off the same name brand items every day! Don't let your Jackson Township home suffer with broken down cabinets and poor interior design, let Building 9 help! Did you know that you can purchase Schrock embellished kitchen cabinets at either of their store locations? These cabinets are made with the same handcrafted care as their Amish neighbors to give you a fine product with a quality structure. You can even purchase beautiful bathroom cabinets for your home from the same company! No matter where your home is located –North Canton, Canton, or Stark County—you can always find the products you need. Looking for cabinet hardware or bathroom accessories? When it comes to your kitchen, Building 9 has over 100 different styles and finishes available for your cabinets. You can even pick up some of the easiest and least expensive updates you can make to give your bathroom a fresh, new look—towel rings, towel bars, and more! Just these small changes can make your bathroom or kitchen look like a whole new room!
With spring approaching, start planning those beautiful updates to your home now. Building 9 has beautiful bathroom cabinets available to help get your Stark County, Ohio home to the level of elegance you desire. With amazing prices on the products you need, why shop anywhere else for your remodel? With new cabinets, you can purchase new accessories to complete your personal style. There are even a variety of styles and finishes to choose from when it comes to kitchen hardware. When you purchase embellished kitchen cabinets by Schrock from Building 9, you'll make your kitchen a new place to bond with your family as they prepare a meal. It doesn't matter whether your home is in Jackson Township, Ohio or North Canton, Ohio, Building 9 is bound to have the highest quality products at affordable prices. To discover what amazing products Building 9 has available for your home, visit their website at www.building9.biz or contact one of their physical locations today!
Akron Location
945 S. Main St.
Akron, OH 44311
1.800.931.3236
Massillon Location
132 Walnut Rd SW
Massillon, OH 44646
1.800.978.3428