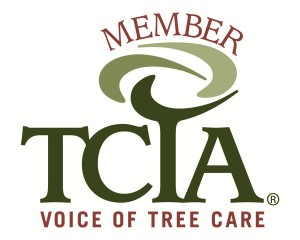 The news around Ohio and throughout the country lately has focused largely on the extreme summer weather we're experiencing.  From record setting high temperatures to unusually strong storms, the overall effect has been less than pleasant.  Here, in the Canton, Ohio; Massillon, Ohio; and North Canton, Ohio area, it's not hard to imagine the possible consequences of hard rain, strong winds, and powerful lightning. Just looking at a harsh storm through your Louisville, Ohio window may have you biting your fingernails in worry. If that large oak tree outside of your bedroom happened to fall onto your house, could you or your loved ones be harmed? If a branch was struck by lightning and fell onto your vehicle, how would you even begin to pay the cost of repairs? No one wants to think about such horrible scenarios, but with the recent weather in our area, you have to be prepared. That's why you should make a call to Hollinger Tree Service for storm damage prevention. Specializing in tree care and removal in the Stark County, Ohio region, Hollinger Tree Service knows what the results of a strong storm can cost you and your family. If you're worried about the emotional and monetary costs of storm clean up, contact Hollinger Tree Service to inspect and remove any potentially dangerous trees around your home today.
Based in Louisville, Hollinger Tree Service has been helping Stark County residents with tree removal and care for years. Available day and night, Hollinger Tree Service knows that you will want storm clean up as soon as possible. But why not start with storm damage prevention rather than deal with the aftermath? Have Hollinger Tree Service remove that old maple tree that is leaning precariously close to the side of your Canton home, prune back overgrown branches, or cut off dead limbs.
But why should you choose Hollinger Tree Service for your Massillon or North Canton tree care and removal needs rather than any other tree service company? Because Hollinger Tree Service genuinely cares about the safety of you and your loved ones. As a member of the Tree Care Industry Association, an organization that has been helping to advance tree care businesses since 1938, Hollinger Tree Service believes that customer satisfaction and safety are of the utmost importance. You won't be getting anything less than quality service when you use Hollinger Tree Service!
Call Hollinger Tree Service at 330.268.2989 to schedule an inspection of the trees on your property for your storm damage prevention or any other tree care and removal needs in Canton, Ohio; Massillon, Ohio; North Canton, Ohio; and Louisville, Ohio. If you're worried about storm clean up or safety hazards around your home, Hollinger Tree Service can help give you some peace of mind. Whatever kind of tree service you may need, Hollinger Tree Service is available 24/7 to help those in the Stark County, Ohio area.