Is eating out a dining experience to remember or is it the same old, same old from a chain restaurant in Massillon, Ohio? When it comes to choosing a restaurant with a dining experience that transports you from North Canton, Ohio to Asia with just a step through the doors, then you need to check out Li Asian Cuisine in Canton, Ohio! Offering Thai cuisine, Chinese cuisine, and Vietnamese cuisine, Li Asian has a variety of dishes that rival other Asian restaurant menus in the region. Don't believe it? Then why not take a minute to learn more about their menu before visiting their Facebook page to see the customer feedback that past patrons have left?
Li Asian Cuisine in Canton offers an Asian restaurant menu featuring cultural dining including Thai cuisine, Chinese cuisine, and Vietnamese cuisine. These cooking styles are all different in their own right!
Thai cuisine is the national cuisine of Thailand. These dishes are lightly prepared with strong aromatic components. Many people think "spicy" when they think of Thai food, but that's not necessarily true. Thai cuisine is often noted for three to four fundamental tastes in an overall meal including sweet, salty, sour and bitter.
Chinese cuisine has a more diverse menu with several different dishes with origins all over China. The Chinese cuisine offered at Li Asian Cuisine offers a blend of many different cultures due to its evolving origins. Color, aroma, taste and texture are the most important keys to great Chinese food. These elements can be found in Li Asian Cuisine's most popular Chinese dishes such as Sesame Chicken and Hunan Beef.
Finally, Vietnamese cuisine is a healthy choice when looking for lighter and fresher options in dining. Vietnamese cuisine encompasses cooking traditions common to Vietnam. The five fundamental tastes that are incorporated into Vietnamese dishes are spicy, sour, salty, bitter, and sweet. Traditional Vietnamese food is widely known for the use of fresh fruits and vegetables and little use of oil. Common elements found in this type of cuisine include the use of soy sauce, fish paste, rice and fresh herbs. If you are looking for a healthy alternative, then a Vietnamese-inspired dish at Li Asian Cuisine is a definite must!
Now, you might be thinking that a restaurant steeped in tradition might be a little behind the times when it comes to social media. Fortunately, that's not the case with Li Asian. This local restaurant near Massillon and North Canton invites you to look them up on Facebook! There you will find daily specials and coupons to use for a new dining experience. Also, you can find out about specific dishes and the ingredients and origins of the dish, or post questions about certain menu items. If they know the answer, they will definitely reply!
Social media is also a great way to invite your friends out for something new! Li Asian even has entertainment that is highlighted on Facebook. Let your friends know that you had lunch or dinner at Li Asian Cuisine by tagging them in a Facebook post, or even ask them to "like" one of the best Asian restaurant menus in the area.
Why not check out the photos and customer feedback that patrons have posted after their visit?
After looking at Li Asian Cuisine's Facebook photos, you'll want to try everything on the menu. And the food is not the only thing that will catch your eye—the drink menu and half-off specials are just two more reasons why Li Asian Cuisine is the new favorite hot spot of local diners!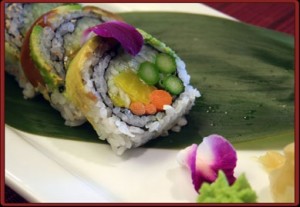 There are many ways to experience Li Asian Cuisine, so don't miss out! Visit their website at www.liasiancuisine.com to take a look at the Asian restaurant menu and all of the Chinese cuisine, Vietnamese cuisine, and Thai cuisine that they have to offer. You can also check out the customer feedback other people have left on their Facebook page. But you won't get the full effect until you try this local restaurant yourself, so take the trip from your Massillon, Ohio or North Canton, Ohio home to Li Asian Cuisine located at 4695 Dressler Road in Canton, Ohio.
Li Asian Cuisine
330.493.9767
330.493.9768
Hours: Mon-Sat 10:30am-10pm, Sun 12pm-9pm