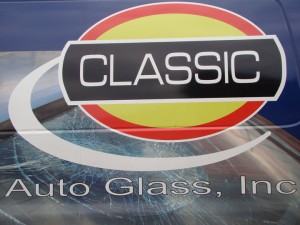 If the weather around the Louisville, Ohio and Alliance, Ohio areas is starting to get a little too chilly for you, then you'll most likely end up taking a trip to a warmer climate this winter. And if you happen to have an RV that you use for travel, you'll want to make sure that it is in prime condition to take you to your destination. But there's more to watch out for than just the mechanics—you need to have a professional take care of any exterior damage as well. Lucky for you, Classic Auto Glass offers affordable vehicle glass repair for a wide range of vehicles—including RVs! While most RV owners have a hard time finding a specialist who can provide the right parts and service, those around the Massillon, Ohio area are covered with Classic Auto Glass nearby. Their professional staff can fix your RV windshield and repair chips in your RV window quickly so you'll be ready to head off for warmer temperatures!
The problem with taking your RV to a regular repair shop is that not every business is equipped to deal with this type of vehicle. But Classic Auto Glass Inc. does, and they only offer the very best in service, parts, and materials. If your Alliance or Louisville RV has suffered some glass damage from driving on the highway, Classic Auto Glass will work with you to get the proper replacement parts to fix your RV windshield. Sometimes it can be difficult to locate the right product depending on the size and shape of your RV, but Classic Auto Glass has enough experience with these vehicles that you can expect the work to be done in a timely manner.
Even if you're just worried about little cracks and fissures obscuring your vision, Classic Auto Glass Inc. can offer their assistance. This Massillon area company has been offering affordable vehicle glass repair to locals for years, and their level of professionalism is something that clients keep coming back for. When you contact Classic Auto Glass for their assistance, you can expect their team to apply their skills and high-quality products in order to properly repair chips in your RV window.
Since you'll probably be heading out of town before the cold really hits the Alliance, Ohio and Louisville, Ohio areas, you want to be sure that there are no problems with your RV before you leave. And if there are any flaws in the glass windows or windshield of your RV, Classic Auto Glass Inc. would be more than happy to help. By giving them a call at 330.484.0597, you can make an appointment to have Classic Auto Glass fix your RV windshield or simply repair the chips in your RV window. As a company that has been providing affordable vehicle glass repair to Massillon, Ohio area locals for years, you can trust that you will receive the best results possible. So, what are you waiting for? The temperatures in our area are going to plummet soon and you want to be sure you beat the snow! Visit www.ClassicAutoGlassInc.com to find out more about their products and services. They'll help you out with your RV issues so you can get on the road as soon as possible!