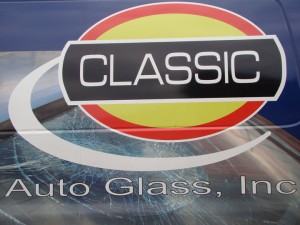 If you have hit the open road in your recreational vehicle one last time to experience all the colors of fall in North Canton, Ohio and Massillon, Ohio, you may want to take a break to check out your vehicle. While it's exciting to see the beauty fall has to offer, not to mention the upcoming winter sparkle, you want to be sure that your RV is in good condition so you can better enjoy your travels. Classic Auto Glass in Canton, Ohio has some tips to prepare your recreational vehicle for the colder travel days ahead. Plus, they even provide RV molding leak testing and repair, as well as general RV molding repair and replacement.
Classic Auto Glass in Canton reminds you that safety is key when traveling and staying in your recreational vehicle this winter! Unlike the spring and summer months when you can throw open the windows and doors to enjoy the fresh air, in colder weather the RV will be closed up tight to keep the chilly air out. This is where the safety issues come to play, so follow some of their tips to prepare your recreational vehicle. First and foremost, be sure your recreational vehicle has a smoke detector, carbon monoxide detector, and a fire extinguisher in the living quarters. If you are heating the recreational vehicle and are using a heating source that burns fuel, then the living compartment of your recreational vehicle must be ventilated to remove poisonous gases that build up when the heater is run. An RV that is not properly ventilated can produce carbon monoxide, a colorless and odorless gas that can be fatal!
When keeping your RV cozy for winter travel, look for areas that leak, just like in your home! It might make for good television, but the wind whistling through windows on a cold snowy night will only leave you cold! Keep Jack Frost from nipping at your nose by adding a thin film over windows, both inside and out! If you want something a little more sturdy, Classic Auto Glass will be more than happy to perform RV molding leak testing to see if and where you have an opening in your RV. If the associates at Classic Auto Glass find any, they can offer RV molding leak repair in a jiffy!
Next, you might think that curtains are just for decoration but the right kind of curtain can actually insulate your RV and keep you warm! Make sure the curtain is sealed both at the top and at the bottom. Sewing a thin strip of Velcro to the top and bottom can make for an easy way to seal the window up tight and prevent drafts from top to bottom! Both the fabric for the curtains and the Velcro can be found in any craft or fabric store in the Massillon or North Canton areas.
As with windows, doors can be a source of airflow when not properly sealed. Make sure to add weather stripping around the door frame. Doors, like the windows in an RV, have poor insulation. You might want to make a "screen door" out of fabric to place over the door when parked for the night. Simply follow the guidelines used for a window but extend the fabric to stretch from top to bottom. This will seal the entire door and prevent air from breezing in through any unsealed openings…no matter how small they might be! But if the molding around your doors or windows is damaged, Classic Auto Glass recommends that you come in for RV molding repair. You want to make sure that your RV is completely sealed, so if the material is no longer doing its job, Classic Auto Glass can provide RV molding replacement to keep cold air out.
Classic Auto Glass knows that many of you in the North Canton, Ohio and Massillon, Ohio areas can't wait to hit the open road! Just make sure that you apply some of their handy tips to prepare your recreational vehicle. And if the molding isn't holding up as it should, simply call Classic Auto Glass to make an appointment for RV molding leak testing and repair. Classic Auto Glass is experienced when it comes to RVs, so if anyone can provide RV molding repair and replacement, it's them. The temperatures are only getting colder, so call Classic Auto Glass at 330.484.0597 or stop in to Cleveland Avenue SW in Canton, Ohio. Classic Auto Glass looks forward to servicing your recreational vehicle and wishes you safe travels on the open road!