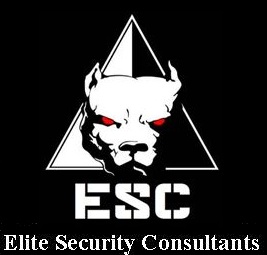 Have you been researching security service companies in the Stark County, Ohio area? If so, then you've probably seen Elite Security Consultants more than a handful of times. Elite Security Consultants has certainly begun to make an impressive name for itself in its home base of Canton, Ohio and the surrounding cities. With its commitment to keeping Northeast Ohio residents safe, Elite Security is a company you can trust for all of your security needs. But did you also know that they offer CCW (Concealed Carry Weapon) classes? By contacting Elite Security, you can enroll in one of their training courses to gain the necessary hours to receive your CCW license. And since Elite Security recently joined with iShopStark.com, you can also print off a coupon to receive $10 off the cost of your class! If you've been searching for CCW classes around the Akron, Ohio area, find out how Elite Security can help you.
Elite Security Consultants, located in Canton, offers its CCW class every other Saturday. All students are required to provide this security service company with a valid driver's license, 50 rounds of ammunition, and protection for eyes and ears. Elite Security doesn't slack off when it comes to safety! Classes run from 7am to 7pm and include an hour-long lunch break. They also include a 10 minute break every hour so you have time to rest. Don't have a firearm of your own? No worries. Firearms may be rented from Elite Security for a small fee. And while the listed price of one of these NRA basic pistol classes is $75, you can save $10 when you visit Elite Security's page on iShopStark.com!
If you live in Stark County or nearby Akron and want to participate in Elite Security's CCW training course, just make sure you meet the basic state requirements. In order to begin the application process for your CCW license, you must be at least 21 years old. The state of Ohio also requires that you have lived in Ohio for at least 45 days and have resided in your county for at least 30 days.
So if you live in Akron, Ohio or the Stark County, Ohio area and meet the basic requirements to receive your CCW license, call Elite Security Consultants at 855-ESC-OHIO or 330.639.4173 to schedule your CCW class today. For more information on what the classes entail, you can also send an email to CCW@ESCOHIO.COM. The highly trained professionals at this Canton, Ohio based security service company will make sure that you are well trained and knowledgeable of gun safety rules. And don't forget to print off your coupon from iShopStark.com!