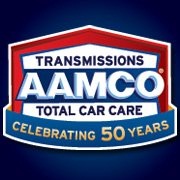 Like the vast majority of those living in the North Canton, Ohio and Jackson Township, Ohio areas, you probably have a fairly hectic schedule. Between your day job and responsibilities at home, it can be hard to find the time to breathe, let alone anything else! But the problem with having such a long list of daily activities is that things often slip through the cracks—such as regular car maintenance. Even though most of us drive our cars every day, we tend to forget about any car-related tasks beyond filling up the gas tank! Well, now is the time to make room in your schedule to visit AAMCO Total Car Care in Canton, Ohio. Conveniently located in the Belden Village area, AAMCO Total Car Care will provide the car tune-up you need to keep your vehicle in prime condition.
You might think that postponing your car tune-up isn't a big deal. After all, there's always time tomorrow! But this is not the sort of task you want to put off until the last minute. Certainly not when it involves the vehicle you ride in every day. Not only is an unchecked car a safety risk, but it's wasting money as we speak! Automobiles that haven't received regular car maintenance can develop all sorts of issues—including decreased gas mileage. You're taking the chance of your car breaking down, as well as spending more of your hard-earned money on fuel!
Fortunately, the auto technicians at AAMCO Total Car Care in Canton can help. The experts at this Belden Village location will thoroughly inspect your vehicle before performing the necessary repairs or replacements. After checking your distributor cap, installing new spark plugs, providing idle speed adjustment and more, the car experts at AAMCO Total Car Care will have your Jackson Township or North Canton car in tip-top shape!
When you sit down in your recently-inspected car, you will be glad you set aside a chunk of time for a car tune-up. Your car will not only waste far less gas, it will drive so much smoother! Just by getting regular car maintenance, you can help keep your vehicle in prime condition—improving the quality of your drive and extending the overall life of your car!
While it may be difficult to find time in your busy schedule for a car tune-up, the last thing you want to do is neglect your automobile! After all, how else will you make it to all of your appointments and activities without transportation? Lucky for you, AAMCO Total Car Care is conveniently located in nearby Belden Village. Just a short trip from your North Canton, Ohio or Jackson Township, Ohio home, you can start going to AAMCO Total Car Care for regular car maintenance. If you need to keep your vehicle in prime condition, give AAMCO a call at 330.493.0311 or visit www.CantonAamco.com. When you've managed to find the time to schedule your vehicle inspection, stop by AAMCO Total Car Care at 4922 Everhard Rd in Canton, Ohio.