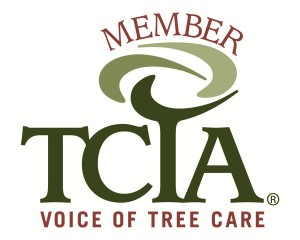 So, you need tree trimming, shaping, or removal in the Stark County, Ohio area. And, once removed, you're going to need to have some stump grinding done. Or, maybe you're looking to clear an entire lot in Louisville, Ohio, but you can't afford to go over budget. So, what do you do? Simple: you call locally owned and operated Hollinger Tree Service. They can perform all manner of tree services in Canton, Ohio or Massillon, Ohio: stump grinding, lot clearing, and more, and they can do it for less than the North Canton, Ohio competition. If you're looking for even more savings or coupons for tree service (including FREE stump grinding!), keep reading, and you'll find out how to get it!
Hollinger Tree Service is a family owned business based in Stark County. They work throughout the greater Canton, Massillon, Louisville, and North Canton areas, and beyond when needed. Their overhead is low, and they do not use subcontractors, and those savings get passed on to you!
If you're looking Hollinger Tree Service coupons and savings, head over to iShopStark.com. There you will find monthly coupons, as well as half-price gift cards. The gift cards are an amazing deal, and won't last long, so you will need to act quickly to take advantage of the $250 savings! That's right: you will save $250 on the gift card alone.
But, maybe you're thinking, "there's no way that the little job I need done will cost $250." Don't worry; there is a coupon just for you, too. Through the end of June 2012, you can save 10% on any tree work, lot clearing, or stump grinding service just by printing the monthly coupon on iShopStark.com! And be sure to keep checking back, because the coupons do change regularly, and you will want to make sure you are getting all the savings you can, all year long!
Still reading? Good. Because you are about to be rewarded with a special available only to the folks reading this blog! From now until June 15, 2012, Hollinger Tree Service will give you FREE stump grinding with any tree removal! FREE! Here's what you need to do to get your free stump grinding: call Hollinger Tree Service right away! They will come out to provide you with a written estimate for your tree removal. As long as that estimate is dated on or before June 15, 2012, then you will receive the free stump grinding, even if the job is not performed until later. So, plan ahead! If you have a tree that you want cut down, but you do not want it done until after you return from vacation in August, that's OK. It is still in your best interest to get your no cost, written estimate from Hollinger Tree Service before June 15, 2012. Then, when they come out to perform the work, you will receive your free stump grinding. This is an incredible deal, so make sure you give them a call IMMEDIATELY at 330.268.2989!
There is, of course, always the "fine print," so make sure you read it before you print your Hollinger Tree Service coupon or purchase a gift card for extra tree service savings. The free stump grinding offer is for a limited time only, and cannot be combined with any other offers or discounts, but it more than pays for itself!
Call Hollinger Tree Service at 330.268.2989 today for all of your Stark County, Ohio tree services! From Louisville, Ohio lot clearing to North Canton, Ohio tree trimming and shaping, and Massillon, Ohio tree removal to Canton, Ohio stump grinding and more!  Ask them about all the services and savings they have to offer!