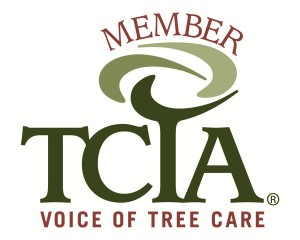 Hollinger Tree Service, primarily servicing Ohio's Carroll, Stark, and Summit counties is a locally-owned family business with far more to offer than their name implies. They work day in and day out, all year long, offering residential and commercial services that range from basic tree trimming and shaping to snow removal and salting. Hollinger Tree Service is a reliable, local company that will be here when you need them.
Hollinger Tree Service was originally opened in 1975 by Terry Hollinger. Ten years ago, Tim Hollinger, Terry's nephew, took up the family business, and helped it to grow and plant deep roots within the community. Since then, they have established themselves as a reliable and reasonable company. Through their flexibility and dedication to customer service—which even includes a 24 hour emergency service number—they have set themselves apart from the competition and other companies in the tree service industry.
Despite the fact that they are a small, locally-owned company, they are true professionals. The company is fully licensed, bonded, and insured, and also a member of the Tree Care Industry Association (TCIA). The nationally recognized TCIA's accreditation program evaluates and inspects tree care companies for proper business practices, professional employees, quality service, and customer satisfaction. You can rest assured that, whatever the job, Hollinger's Tree Service will provide you with the most reliable and highest quality service.
Hollinger Tree Service is a local business in every sense. They employ each member of their staff—no subcontractors or independent contractors that are here one day, and gone the next. In fact, no matter whether they are building and maintaining an access road or clearing up your property after storm damage, they do not make use of subcontractors. Hollinger Tree Service is proud to serve and support the Stark, Summit, and Carroll County communities by providing a variety of landscaping services and employing local members of the community. When you hire locally-owned Hollinger's Tree Service, you are supporting your community, as well, by keeping revenues in your area.
Many people worry that, when working with locally-owned businesses, they will need to pay with cash or check, but you can't always plan ahead for emergency tree services. With Hollinger Tree Service, you can put those worries to rest. Not only do they accept most major credit cards, but they can also assist you in working with your insurance company should you need to file a claim on your homeowner's insurance. With their years of experience, they can help the process to run as smoothly as possible.
If you're in need of tree or other landscaping services in the Stark County, Summit County, or Carroll County, Ohio areas, contact Hollinger Tree Service for a FREE quote! Call them at 330.268.2989 today to find out how this locally-owned and reliable, full service, TCIA accredited business can help you!