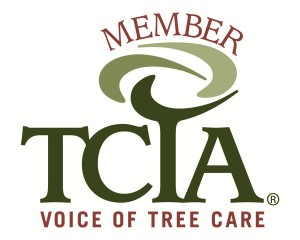 Are you thinking that you've got a Stark County, Ohio tree that needs to go? Maybe the roots have worked their way under your Canton, Ohio front walk, cracking the concrete and making it a treacherous walk to your front door. Maybe it's a little closer to the house that you're comfortable with, and you're concerned about damage to the foundation. Maybe you need some extra space for an addition to your North Canton, Ohio home or you're building a new house in Massillon, Ohio, and you're searching for the right company to handle the lot clearing. No matter the project—tree removal, stump grinding, lot clearing—or the reason, you only need to make one call. Hollinger Tree Service of Louisville, Ohio is ready to help you, and if you act quickly, you can save 10% off their already outstanding prices!
A common misconception is that a big job requires a big company, along with a big investment. There are probably times when this is true, but it's certainly not the case if you're thinking of tree removal, stump grinding, and lot clearing in the Canton area. Hollinger Tree Service is a locally-owned and operated business based right in Louisville. They're licensed, bonded, and insured, their employees are all local Stark County area residents, and they're members of the prestigious Tree Care Industry Association (TCIA). They offer all of the same services that big name companies do, use the same top of the line equipment, but they do it without charging and arm and a leg. There's no shortage of tree care companies working in and around North Canton, but if you're looking for reliable, professional, local service at the best price, then Hollinger Tree Service is the company to call.
Have a general idea of what needs to be done on your Massillon property, but aren't quite sure where to start? Begin with a call to Hollinger Tree Service for a free, no obligation quote. Owner Tim Hollinger or one of his trusted employees will provide you with an honest estimate, and you won't be hit with hidden fees or extra charges once the job is complete. Do unforeseen obstacles occasionally arise? Sure. But you can rest assured that Hollinger Tree Service will discuss things with you each step of the way to ensure your satisfaction. And don't forget to stop by iShopStark.com to print out your coupon for 10% off any tree service, stump grinding, or lot clearing! This coupon won't be around forever, so take advantage of the savings while you can.
Massillon, Ohio lot clearing is a major undertaking, but it doesn't have to be an outrageous expense. Even a single North Canton, Ohio tree removal and stump grinding can feel overwhelming, especially if it is unplanned. Let Hollinger Tree Service of Louisville, Ohio ease your mind with a free quote and 10% off your service with your iShopStark.com coupon. For tree care in Canton, Ohio and throughout Stark County, Ohio (including 24-hour emergency service!) call Hollinger Tree Service at 330.268.2989!