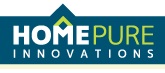 With technology advancing every day, it's hard to know which air purifying device to go with. Home Pure Innovations wants to help you make the right decision for your Alliance, Ohio home by inviting you to come in and see their available air purifiers with HEPA filters and much more! Air purifiers can remove pet odors from the air to help alleviate the smells that bother you, as well as the allergens your pets may be causing. Looking for something a little different for your Canton, Ohio residence? Come to Home Pure Innovations and see what silent air purifiers they may have available for you. If you live in one of the busy cities like Massillon, Ohio, you know that your air isn't as pure as it could be. Help alleviate allergens and particles that could cause illness by purchasing a great air purifier from Home Pure Innovations.
With so many air purifiers to choose from, it's hard to decide which is right for your Alliance household needs. Home Pure Innovations can help you decide with their large assortment from various name brands such as EdenPURE, IQ Air, and more! Looking for a silent air purifier? Home Pure Innovations has the revolutionary Silent Night Purifier that is completely silent. Its fan-less technology makes it completely silent, which is perfect for your sleeping space!
Did you know that nearly 75% of Americans live with someone who suffers from asthma, allergies, or another respiratory illness? Not only that, but the air in your Canton home may be 5-100 times more polluted than the air outside your home. Whether you're picking up an air purifier by Honeywell or one by GreenTech, you can purchase an air purifier with a HEPA filter and others to improve your Massillon home's air through the removal of virus and pollen particles. Have a pet or two? Air purifiers can help remove pet odors from the air and other areas. No one wants to smell that unpleasant litter box, so come see what Home Pure Innovations has in their air purifier stock to help you with this problem and more.
Air Purifiers can help dissolve contaminants from the air of your Alliance, Ohio home—giving you fresher air and a healthier life. Home Pure Innovations has an assortment of these products, including air purifiers with HEPA filters and air purifiers with a unique filtration system. Do you need to remove pet odors from the air in your Massillon, Ohio home so you don't have to keep breathing in those unsavory smells? There are air purifiers that alleviate that problem too! Whether you want a silent air purifier for the bedroom or one for your whole house, there are numerous styles and sizes from various name brands that Home Pure Innovations can supply to your Canton, Ohio residence! Don't keep breathing in that filthy air—purify it today and start enjoying a healthier, happier lifestyle indoors!
Home Pure Innovations
5021 Whipple Ave NW
Canton, Ohio 44718
330.460.4150
Home Pure Innovations
1950 Buchholzer Blvd
Akron, Ohio 44310
330.633.2825