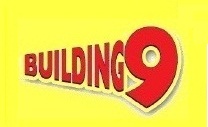 Have you always wanted your Akron, Ohio home to be filled with beautiful finished wooden floors, but the idea of spending that much money leaves you feeling a bit nauseous? So in the past you have settled for that awful cheap linoleum or carpet that just never seems to stay clean. Building 9 has a solution for you that may be more practical, cost efficient and overall, easier to clean and maintain: attractive laminate flooring. Regardless if you are looking to redo the flooring in the bedroom of your Canton, Ohio home or hoping to help your friend in Alliance, Ohio undertake a do it yourself flooring project for their kitchen, their wide selection of laminate wood finishes will serve as suitable substitute for wooden floors while helping to save you a little money.
If you are struggling to figure out what kind of flooring best suits your needs, here are some things to consider before undertaking a do it yourself flooring project in your Akron home:
Building 9 has a wide range of laminate wood finishes in either a plank or tile form to choose from, making it completely versatile and easy to find one that suits your taste. If you are looking to redo the flooring in your kitchen or bathroom, there are also several styles that are created to look and somewhat feel of natural stone or ceramic flooring materials. Unlike carpeting, laminate flooring can be added to any room within your Canton home. As long as you ensure there is a moisture barrier in place and you take the necessary precautions in regards to water protection, even your bathroom can be filled with attractive laminate flooring.
If you decide to go with laminate planks, they are generally sold in convenient 4 foot strips, thus making it easy to transport and made to fit better than those bulky 8 to 10 feet hardwood planks. Installing these planks is extremely simple as all you need to do is lay down a sheet of underlayment and then each plank actually clicks together. There's no need for any adhesives, making this one of the cleanest and easiest do it yourself projects that you can undertake.
Laminate flooring is naturally resistant to the growth of bacteria and mold. For extra security in your Alliance home, it can be treated with special allergen resistant and anti-bacterial coatings. It doesn't attract or hide dust, dirt, or bugs like carpets do and its wear layer helps protect it from staining. With the exception of needing to be swept often to avoid dirt and grit from eroding the wear layer, it's relatively easy to clean and maintain.
Serving the Canton, Ohio area since 1983 and with a wide range of laminate hardwood finishes, Building 9 is the area's leading provider for quality and attractive laminate flooring. Laminate flooring is a cost efficient way for you to undertake your next do it yourself flooring project in your Alliance, Ohio home. Being easy to install, clean and maintain, it's no wonder that it is the number one alternative for natural hardwood flooring. So if you are in the market for new flooring, don't hesitate to contact them at 330.253.1013 or visit their Akron, Ohio location at 945 S Main St. and have one of their professional staff members get you started on choosing the correct laminate finish for you!