Finding a restaurant that has quality Asian dinning can be a quite difficult but it doesn't have to be. Locally owned, Li Asian Cuisine offers Canton, Ohio; North Canton, Ohio; and Massillon, Ohio authentic Asian food. Whether you are looking for a local Asian restaurant to have a romantic night out or a family dinner, Li Asian Cuisine can accommodate either outing.
Owners, Clement Liu and Yu-Hong Li have been business partners for over fifteen years and have over fifty years of experience between the two of them. In those fifty years, Lui and Li have gained experience working with and running a range of Asian restaurants from China and Japan, to right here in North Canton. Due to their massive amount of experience from around the world, they can bring authentic Asian food to our part of the world. Finding quality Asian dinning in the middle of Ohio can be a challenge but Li Asian can bring it to your doorstep. Whether you are dinning in or carrying out, Li Asian Cuisine has one of the biggest menu selections around. If you want to eat out but are trying to stick to a diet, Li Asian offers a diet selection on their menu as well. Li Asian Cuisine has an assortment of vegetables, steamed chicken, tofu, and steamed shrimp. Each of their dietary items is steamed without oil or sauce.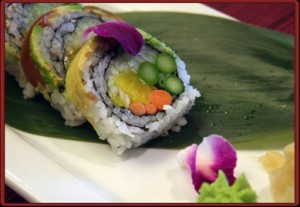 Not only do they have the largest menu selection than any other local Asian restaurant but they also have the most competitive prices. Starting as low as $2.00, you can try their fresh spring rolls or one of their basil shrimp rolls for just a dollar more. Each of Li Asian Cuisine's chefs has a rich background in a variety of Asian foods, keeping their menu peppered with dishes from China, Japanese, Thai and Mongolia.
The inside of Li Asian is just as impressive as their cooking. When you first step into Li Asian Cuisine, the first thing you notice is the sleek, modern, and classy structure of the building. The interior is simple and de-cluttered, allowing you to focus on what is really important, your food and your company. The expansive space allows for a comfortable, enjoyable night with a loved one or a group outing. The middle of the room features a full liquor bar, sushi bar, and hibachi style cooking station. Li Asian provides you with everything you could possibly need for a fun night out.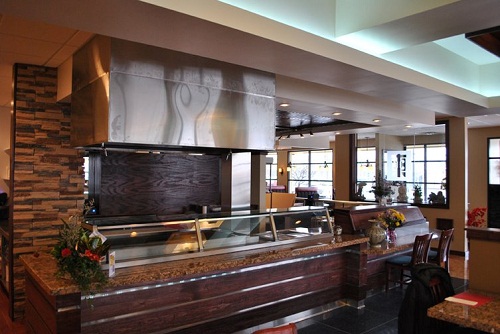 Li Asian Cuisine strives to provide Canton, Ohio; North Canton, Ohio; and Massillon, Ohio quality Asian dinning. Finding a local Asian restaurant that can provide authentic Asian food shouldn't be hard, no matter where you are. Li Asian Cuisine lets you taste the rich flavor of Asian cuisine like it was meant to be tasted. Li Asian Cuisine is open Monday through Saturday 10:30-10 and Sunday 12:00 -9:00 pm. To view their extensive take out menu visit their website, www.liasiancuisine.com. Or you can reserve your table today and enjoy a night out call 330.493.9767.