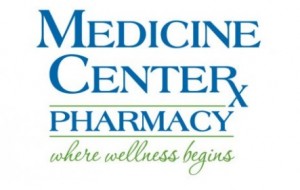 Maintaining your health and wellness is something you should strive for every day. If you eat right, exercise regularly, and stay away from any harmful activities, it will do wonders for your overall wellbeing. But that's not to say that you couldn't use a check-up every once in a while just to be on the safe side. Health screenings can help pinpoint certain conditions that you may be unaware of, such as high cholesterol or a thyroid problem. By taking a quick and simple test at your nearest screening facility, you can discover whether your body is in prime condition or there are a few issues you need to address. And fortunately for those of you living in the Stark County, Ohio and Tuscarawas County, Ohio areas, Medicine Center Pharmacy has several upcoming health events this January that can give you greater insight into your health. With hearing and allergy tests, blood pressure checks, A1-C diabetes screening and more, Medicine Center Pharmacy will give you the opportunity to learn more about what is going on inside of your body. And since every Medicine Center Pharmacy location will be participating this January, all you have to do is call 330.454.8772 to make an appointment and go to their Canton, Ohio; Louisville, Ohio; Minerva, Ohio; or New Philadelphia, Ohio facility to have the tests performed.
Medicine Center Pharmacy has partnered with well-known health facilities like Mercy Medical Center and Ohio Head and Neck Surgeons to provide these health screenings to Stark County and Tuscarawas County residents at very affordable prices. So, if you're interested in getting an inexpensive health check-up this January, look into the upcoming health events listed below.
The New Philadelphia location will have Mercy screenings, including the A1-C diabetes screening, on January 22nd. You can also take advantage of their blood pressure checks on January 31st.
Medicine Center in Canton has several health screenings throughout the month. On January 4th you can come in for the Mercy screenings (including A1-C) from 9am-1pm. January 11th will feature ENT (ear, nose, and throat) & allergy tests with Steven Ossakow, MD from 1pm-3pm. On January 16th, you can get a free foot screening with Ron Cohen, DPM from 1pm-3pm. January 18th will feature hearing tests with Rebecca Kostelnik, M.A. CCC/A from 1pm-3pm. And you can visit this facility on January 31st for blood pressure checks.
The Louisville location will have Mercy screenings (including A1-C) from 9:30am-1pm on January 8th. They will also have blood pressure checks on January 31st.
Medicine Center Pharmacy's Minerva facility will have both Mercy screenings, including A1-C diabetes screenings, and vision screenings with Dr. Lieberman from 9:30am-1pm on January 15th. And on January 31st they will be providing blood pressure testing as well.
These health screenings from Medicine Center Pharmacy and its partners can help you stay in good health by identifying hidden conditions and pointing out areas you may need to work on. And with several dates scheduled at each of the Stark County, Ohio and Tuscarawas County, Ohio locations, there is no excuse as to why you can't stop by for a blood pressure check, hearing test, allergy test, or A1-C diabetes screening this January. To learn more about these upcoming health events, visit www.MedShopRX.com or simply go to the Medicine Center location nearest you. If you want to make an appointment now, call 330.454.8772.
2526 Tuscarawas Street W.
Canton, Ohio 44708
330-455-5422
700 West Main Street
Louisville, Ohio 44641
330-875-5525
251 East Street
Minerva, Ohio 44657
330-868-6200
551 West High Avenue
New Philadelphia, Ohio 44663
330-339-4466