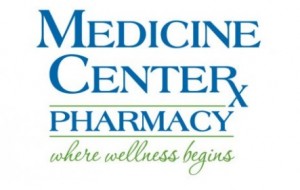 Perhaps you have mobility issues or lack adequate transportation. Maybe the kids are sick. Running errands can be a major hassle. But while you can wait on friends or family members to stop by the grocery store, dry cleaners, or post office for you, some things may require your actual presence—such as picking up your prescriptions. What in the world do you do then? If you happen to have your prescriptions filled at the Medicine Center Pharmacy, you don't have to do anything… Well, except make a phone call. This Northeast Ohio pharmacy offers a home delivery service for customers—at no additional cost! It's true! You can get free delivery from the pharmacy in Canton, Ohio; Louisville, Ohio; Minerva, Ohio; or New Philadelphia, Ohio. Never again will you have to worry about whether or not you can get your medications on time!
You may ask yourself why you've never utilized this convenient service from Medicine Center Pharmacy before. And if you haven't, you've been missing out on a great opportunity! Since there are Medicine Center locations scattered across the Northeast Ohio area, chances are there is one right by your home. All you have to do is give your local Medicine Center a call during the week. From Monday-Friday you can get the medical supplies you need without leaving the comfort of your home.
Are you wondering what items can be delivered as part of this terrific service? It might actually be quicker to tell you what they can't deliver… Medicine Center Pharmacy's home delivery service includes prescriptions, diabetic supplies, incontinence supplies, over-the-counter items, lift chairs, and ostomy supplies. Virtually any pharmacy item you need can be transported from the Canton, Louisville, Minerva, or New Philadelphia location—just call the associates and ask! Instead of worrying that you won't get your medications on time because of a lack of transportation, select this option and get free delivery from the pharmacy.
The associates and pharmacists of Medicine Center Pharmacy know that some of their customers might have trouble getting to the pharmacy when they need supplies. Anytime you find yourself feeling under the weather or without transportation and you need to get your medications on time, simply call Medicine Center Pharmacy at one of their locations in Canton, Ohio; Louisville, Ohio; Minerva, Ohio; or New Philadelphia, Ohio for their home delivery service. To find out more about getting free delivery from the pharmacy to your Northeast Ohio home, visit www.MedShopRX.com.