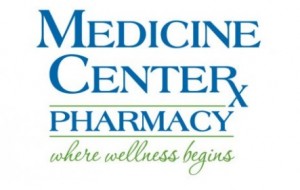 Today's fast paced society spends a lot of time relying on social media and internet sources to get their information on everything from their new pair of shoes to their health. Though the internet can be a scary place where information isn't always reliable, this isn't always the case. On Medicine Center Pharmacy's Facebook page you can find reliable customer feedback on everything from pet prescriptions to pharmacy specials for Northeast Ohio. Medicine Center Pharmacy connects people from all over Ohio to each other and to the pharmacy using this social media site. Whether you're from Louisville, Ohio, Canton, Ohio, or New Philadelphia, Ohio you'll get the latest information on special prices available on your favorite pharmacy items and even updates on low-cost health screenings!
If your pet is ill, but you're not sure how well a product works for them, you can bet that you'll find reviews and reliable customer feedback from other individuals in Northeast Ohio just like you whose pet has needed the same pet prescription on Medicine Center Pharmacy's Facebook page. By being able to read the comments of others on products and services that are related to your pet, you can take other consumer's opinions into consideration before purchasing a product. If you find that a certain pet product is what your animal needs, don't spend a fortune somewhere else at the vet; visit your local Medicine Center Pharmacy in Louisville and New Philadelphia and get a great price on your pet's medication that will be a fraction of the price you may spend elsewhere at the vet for the same product!
Your pet's health is important, but yours is too. By being able to access Medicine Center Pharmacy's Facebook page to view consumer comments as well as new products, you can better connect to your local Canton, Louisville, Minerva, and New Philadelphia pharmacy and see what pharmacy specials are currently available to you as a consumer as well as an individual trying to maintain a healthy lifestyle. There is a variety of important updates that can be found on their Facebook page including low-cost health screenings as well. For those of us who are on a budget or are just looking for a great deal on health screenings they were considering looking into in the first place, Medicine Center Pharmacy's social media page is ideal! Whether it's a blood screening for your thyroid (TSH), an allergy screening, or one of the many screenings they have free of charge, Medicine Center Pharmacy has the information you need!
Not all social media sites have reliable information, but Medicine Center Pharmacy does. Medicine Center Pharmacy strives to maintain reliable information and to help its Northeast Ohio customers find reliable customer feedback on products and services from its Facebook page to assist them in their purchases. This link to social media allows for individuals in Canton, Ohio and in Louisville, Ohio, Minerva, Ohio, and New Philadelphia, Ohio to see the latest in pharmacy specials, pet prescriptions, and even low-cost health screenings! By keeping you up to date on the latest health items, you can keep yourself healthy while staying up to date on all your local pharmacy's endeavors! For more information on Medicine Center Pharmacy, visit their website at www.medshoprx.com, friend them on Facebook, or contact them at one of their four locations:
2526 Tuscarawas Street W.
Canton, Ohio 44708
330-455-5422
700 West Main Street
Louisville, Ohio 44641
330-875-5525
251 East Street
Minerva, Ohio 44657
330-868-6200
551 West High Avenue
New Philadelphia, Ohio 44663
330-339-4466