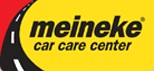 There are plenty of things you can do to get your car ready for winter driving. Get new windshield wiper blades. Refill your wiper fluid. Make sure your 4-wheel drive is working properly. Check your battery. Change your oil. Performing each of these tasks is a good idea if you want to ensure that your vehicle is in tip-top shape for the coming winter season. But while these things are all important, getting suitable tires for your Massillon, Ohio or North Canton, Ohio vehicle should be your first priority. Not sure that you can afford new wheels right now? Well, Meineke Car Care Center of Canton can make it a lot easier on your wallet. This Canton, Ohio auto repair company offers affordable tires throughout the year, but right now you can save on tough tires for winter by filling out a brief survey. By taking just twenty seconds out of your day to answer a few questions, you can get a car service coupon from Meineke Car Care Center to help pay for some much needed vehicle maintenance or repair.
Now, you may wonder how important it is to have brand new tires on your vehicle for winter driving. After all, if you have 4-wheel drive, that should be good enough, right? Not exactly. While having power from all sides can be helpful, it's no substitute for having a set of quality tires on your Massillon or North Canton car. You need to have wheels made of thick, strong rubber for maximum performance during the winter months so you have proper traction on the roads. And when you contact Meineke Car Care Center of Canton, that's exactly what you'll receive.
Meineke Car Care Center has been a trusted name in vehicle repair and maintenance for over fifty years. And since this company is one that truly cares about its customers' input, they've developed a brief survey for people to fill out for a car service coupon. By visiting our feedback survey and giving less than a minute of your time to answer some simple questions, you can receive cash off of Meineke's already affordable tires. The coupons are geared towards your answers, so you have the opportunity to get $30 off two tires, $75 off four tires, an oil change for $16.95, or a coolant flush & fill for $69.95. Meineke Car Care Center knows how slick and icy the roads in Northeast Ohio can be, so they want to help you save on tough tires that can better maneuver through the slush and snow of winter.
If your North Canton, Ohio or Massillon, Ohio car could use some preparation for winter driving, your best bet is Meineke Car Care Center of Canton, Ohio. Not only can you have the trained technicians perform routine maintenance on your vehicle, but you can purchase some of their affordable tires as well. Just don't forget to visit our feedback survey to fill out the brief survey so you can receive a car service coupon to help you save on tough tires. For more information about Meineke Car Care Center and the services they offer, visit www.Meineke.com or give them a call at 330.477.2236.