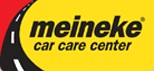 Even though summer temperatures are winding down and fall is slowing coming to Canton, Ohio; Massillon, Ohio; North Canton, Ohio your car could still need a cooling system service. A preventative measure that most people do not remember to take before winter arrives is a winter cooling system service. Most of us prepare for winter driving by checking our tires, brakes, and oil but our cooling system is just as important in the winter. You can prevent costly repairs on your vehicle during the winter by checking your cooling system before the weather starts to chill in Stark County, Ohio. Only at Meineke Car Care Center can you find experienced technicians that will work with your budget. Meineke is now offering personal pricing on brakes for the winter.
Since the cooling system of your car does not need to be maintained as often as other parts of your vehicle, it is often neglected. Keeping up with your cooling system service is always less expensive than having to pay for it afterward. The engine cooling system in your vehicle circulates antifreeze through the engine and radiator. The antifreeze has additives to lubricate the seals in a water pump and is formulated to prevent corrosion inside the cooling system. The metal parts in an engine especially aluminum will corrode rapidly once these additives have broken down. This will cause a scale that will eventually build up and clog the radiator or heater core. Changing the antifreeze regularly can help ensure that your engine will continue to operate normally regardless of the weather in Canton, Ohio.
Breaking down on the side of the road is bad enough in the summer. Can you imagine being stuck on the side of the road in freezing weather? Keeping you and your family warm is much harder to do in below zero weather. Overheating from neglecting to take care of your car's cooling system is the most common cause for mechanical breakdowns on the road. You can prevent breaking down from overheating with a winter cooling system service. Overheating can cause severe damage to the engine and the transmission as well. Maintaining your vehicle's radiator and cooling system is essential to your car's overall health and can help prevent costly repairs on your vehicle. Coolant manufacturers recommend changing the coolant in your car once a year and some service manuals suggest that you flush and refill the radiator every twenty four months, regardless of the mileage on your car. If your car has recently overheated, the heater does not work, your temperature gauge is reading lower than normal, or your coolant light is on you will want to get your vehicle checked as soon as possible.
Meineke Car Care Center has helped their customers prepare for winter driving for the past forty years. While you are there to check your cooling system, Meineke can check the rest of your car to make sure you are prepared for the winter weather. They have always been focused on their customers needs but they are making the experience even more personal. Only at Meineke Car Care Center can you request your own personal pricing on brakes. One of their trusted technicians will perform a complete inspection on your car and restore your brakes to a safe working condition. If one of their Basic, Preferred or Supreme brake packages doesn't work for your budget, you can let them know what price works for you and they will work with you to find a package that will fit your budget.
Preparing for winter driving in Stark County, Ohio can require a lot of work on your car. Preparing ahead of time with a winter cooling system service check will help prevent costly repairs on your vehicle during the holiday season. Meineke Car Care Center is the only place in North Canton, Ohio and Massillon, Ohio that offer personal pricing on brakes and unbeatable cooling system service check in the area. Meineke understands that your budget doesn't always correspond with your car's needs and even they are more than happy to help get you back on the road safely, no matter your budget. You can also visit their website, www.meineke.com, to view their online coupons. To schedule a check up call Meineke at 330.477.2236 or stop in to their Canton, Ohio location on 4570 West Tuscarawas during their hours of operation.
Meineke Car Care Center
4570 West Tuscarawas
Canton, Ohio 44708
Phone: 330.477.2236
Hours: Monday – Friday: 7:30am – 6:00pm; Saturday: 7:30am – 4:00pm