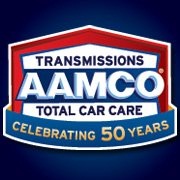 We may have just experienced some warmer weather, but it's only a matter of time before the Alliance, Ohio and Jackson Township, Ohio areas are covered with a fine layer of snow. Don't you want to take advantage of this time and get your car ready for winter now? AAMCO Total Car Care in Canton, Ohio can even help you save on winter prep for your vehicle. Unless you regularly keep up with your car's maintenance, you probably have a lot to do to get it ready for the cold winter weather. AAMCO Total Car Care can offer you a multi-point inspection, along with a variety of important services with the Winterization Special they're running until November 30th.
If you're not one of those people who perform thorough inspections of their car every month, there's a good chance that your Alliance or Jackson Township vehicle could use a complete check-up by a professional. And since this type of examination can get pretty involved, you'll want to find the best price you can while still getting reliable service. Fortunately, AAMCO Total Car Care is currently running a Winterization Special coupon on its iShopStark.com page. You can get your car checked out for only $69.99, and that includes a variety of different services!
By taking your automobile to AAMCO Total Car Care in Canton, one of their trained technicians will take a look at your car (inside and out) to make sure everything is in tip-top shape. Since the seasonal weather could change any day now, you want to be sure that your car will be able to function in the chilly, icy weather. AAMCO's coupon to help you save on winter prep includes an oil change, tire rotation, windshield wiper replacement, multi-point inspection, coolant check and brake inspection. All of the most basic (but very important) parts of your car will be inspected for wear and tear. Whatever needs to be fixed on your car, the technicians at AAMCO will make sure it gets done in a timely manner and a price that won't damage your Christmas shopping budget!
So, if you haven't looked over your Alliance, Ohio or Jackson Township, Ohio car lately, now might be a good time to do so. Especially since AAMCO Total Car Care's Winterization Special is only available until November 30th! Just visit www.iShopStark.com and look up AAMCO to print out their current coupon. If you want to find out more about AAMCO's services, you can also go to their website at www.cantonaamco.com. But knowing what professional, reliable service AAMCO offers, you might as well schedule your multi-point inspection now by calling 330.617.5536. Then you can take in your coupon and save on winter prep for your car!
AAMCO Total Car Care
4922 Everhard Rd NW
Canton, OH 44718
330-617-5536