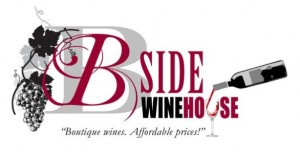 Those of us who live in the Stark County, Ohio area are fortunate enough to have countless places to visit and activities to take part in. With so many different museums, shops, restaurants, and local hot spots, it is highly unlikely that anyone could ever be bored! But if you are looking for something new and interesting to do, why not take a trip to B Side Wine House in Canton, Ohio? Conveniently located near the Canton Arts District, this specialty beverage store is a great place for you and your North Canton, Ohio friends to visit! Offering an extensive wine selection and shelves of decorative glasses, B Side Wine House provides a shopping experience you won't soon forget! Plus, you can partake in some of their delicious boutique wines at one of their fun weekend events!
Despite having just moved into the Canton Arts District a few months ago, B Side Wine House has already made quite an impression on Canton visitors! People from all around the Stark County area have been stopping in to see what this specialty beverage store has to offer. And it's safe to say that no one leaves disappointed. Just one step into the building and you'll be taken aback by the sheer amount of boutique wines that line the walls of B Side! From white to red, sweet to dry, you'll be amazed by just how many products B Side Wine House has in stock!
Whether you're searching for a small housewarming gift for a North Canton friend, or just a nice bottle of wine to share with your significant other, you're sure to find just the thing at B Side Wine House. This local business has quite an extensive wine selection for you to choose from! Even if you're a far cry away from being a wine connoisseur, you can still appreciate the unique flavor of each wine. Plus, B Side Wine House hosts a Friday Night Jazz and Wine Fest for anyone who wants to attend. This fun weekend event will give you the opportunity to sample various wines and choose the one you like best!
Interested to see firsthand what B Side Wine House has to offer? Of course you are! With an extensive wine selection and fun weekend events happening all the time, this is one specialty beverage store in the Stark County, Ohio area that you have to visit! For more information on B Side's inventory of boutique wines and beautiful glasses, give them a call at 330.451.2070 or go to www.BSideWineHouse.com. Or better yet, just take a quick trip from your North Canton, Ohio residence to 575 Market Ave N in Canton, Ohio.