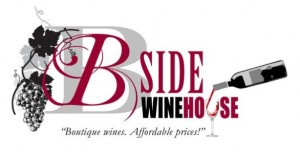 February may be the month of love as the most romantic holiday of the year just happens to be on the 14th, but for B Side Wine House in Canton, Ohio, it's also a month filled with new products, upcoming events and much, much more. Not only does B Side Wine House have all kinds of custom gift baskets and new Ohio wines for you to share with your sweetheart, but this local wine shop is also kicking off this month by hosting their Mardi Gras event on Saturday, February 9th! This evening promises to be one of good food, fun, wine tasting, and live jazz music. If your schedule happens to be wide open, why not take the trip from your Canal Fulton, Ohio or North Canton, Ohio home to B Side Wine House and share in a wonderful night with your special someone?
Whether you're a frequent visitor to B Side Wine House or this is the first time you've heard of this local establishment, you won't want to miss out on taking the trip to their Canton location on Saturday, February 9th. B Side Wine House is constantly throwing fun get-togethers for their friends and neighbors, and if their Mardi Gras event is anything like the parties they've had before, it's sure to be a great time!
B Side has been talking about their Mardi Gras event since January, so you know they're just as excited about it as their Canal Fulton and North Canton patrons! With live jazz music, New Orleans style cuisine, delicious drinks and more, this is one upcoming event that you and your special someone will be talking about for months. And if you don't have a festive mask on hand, don't worry. B Side Wine House has you covered!
But even though this upcoming event is one that many local residents are waiting for, don't forget that Valentine's Day is just a few short days after! B Side Wine House can help create the perfect custom gift basket for you and your loved one to share. Whatever goodies you decide to include in your custom gift basket, just don't forget to pick up one of B Side's new Ohio wines! If you have a wine request that you can't find in the grocery store, be sure to send B Side an email letting them know what you want and they MAY just bring it in for you!
As if February wasn't already filled with fun upcoming events and great new products, B Side is also beginning to feature some mouthwatering foods in their establishment. If you can't make it on February 9th, make sure to stop in after work for a flatbread pizza, cheese plate, or BB Sweets!
B Side Wine House always has something new and fun going on in their shop, so make sure to "like" their Facebook page to stay in the loop! You can find out all about their upcoming events, including their Mardi Gras event with live jazz music, featured products and new store hours. While their website is still under construction, don't hesitate to visit www.bsidewinehouse.com to get in contact with B Side, or simply give them a call at 330.451.2070. But to get one of their new Ohio wines or a custom gift basket for your valentine, make sure to take the short drive from your Canal Fulton, Ohio or North Canton, Ohio home to B Side's shop at 575 Market Ave N in Canton, Ohio.
B Side Wine House
330.451.2070
Hours: Mon-Thurs 3pm-7pm; Fri 3pm-9pm