The holidays are quickly approaching and everyone is making an effort to make their house look as beautiful as possible for the friends and family coming over. However, some things just can't be made to look beautiful even if we try. If your kitchen is looking rather browbeaten, spruce it up with a complete overhaul. Windy Hill Hardwoods has inexpensive kitchen cabinets that will make your Alliance, Ohio home's kitchen look amazing this holiday season. You can even add soft close drawers for that gentle close while enjoying the elegant cabinet design that has been used to remodel your old kitchen. You'll be amazed at the difference between your old kitchen and the updated version in your Wooster, Ohio residence. Worried that they won't have it installed in time for the December holidays? Don't be. Your Massillon, Ohio kitchen can be up and running again in as little as 2 weeks! This short cabinet installation time is more convenient for you, and at an affordable price it is well worth it.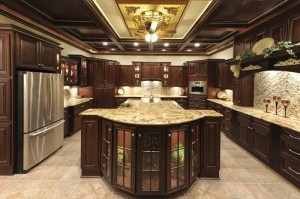 Our environment is what sets our mood. Don't make the holidays even more stressful on yourself because you're feeling unsatisfied with the look of your home. Kitchens have a lot of wear on them because of frequent use in the home. Instead, take a moment to look over one of the elegant cabinet designs Windy Hill Hardwoods has to offer residents of Massillon, Alliance, and the surrounding areas. Check out the great kitchen designs by JMark, Windy Hill Hardwoods' own line, in the store's beautiful showrooms. While you're there, check out the soft close drawers. The quiet and gliding features will make your access to kitchen utensils and more that much nicer!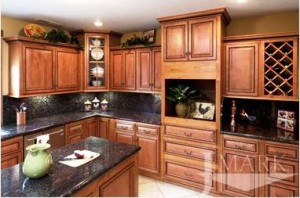 You don't have to spend more to get the upgrades you've been wanting for your old kitchen. These inexpensive kitchen cabinets are not only beautiful, but they also come in many different styles to suit your personality and the rest of the wood in your Wooster home. With the holidays approaching, you should give yourself the gift of a beautiful new kitchen. Afraid that you won't be able to have them installed in time for the relatives to arrive? Understandable. However, Windy Hill Hardwoods prides itself on its short cabinet installation time. Your new kitchen could be ready in as little as 2 weeks time. Windy Hill Hardwoods keeps everything stocked, and has been providing an extensive line of interior wood products to the public for over 18 years. Since their business was built on word of mouth, you know they have a long history of satisfied customers. That said, don't waste anymore time. Get yourself the kitchen cabinets you've always wanted.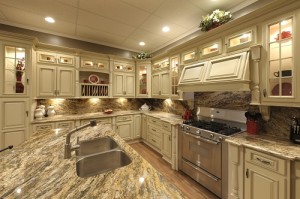 While you're thinking about what to get everyone for the holidays, don't forget to give yourself the gift of new inexpensive kitchen cabinets from Windy Hill Hardwoods for your Wooster, Ohio home. With soft close drawers and an elegant cabinet design, your kitchen is bound to be the talk of the town. Not only that, but with the short cabinet installation time Windy Hill Hardwoods provides, you'll be able to share your new kitchen's look with all of your Alliance, Ohio or Massillon, Ohio friends this holiday season. For more information and to view images, visit their website at www.windyhillhardwoods.com. Or call 330.837.9710 to speak to one of their friendly staff members. With the holidays near, you deserve to get yourself a little gift from Windy Hill Hardwoods.