The New Year has come and gone, and now it's time to decide what to do with it. With so many options laid out before you, where do you start? One place to start could be your home. Our homes wear down after a certain amount of time, or they just need some updating to bring in a more modern yet elegant feel to them. Ditch the 1960's checkerboard countertop for a polished granite one when you remodel your kitchen with the Windy Hill Hardwoods exclusive JMark Cabinets collection. These particle board free cabinets are what will make your Stark County, Ohio kitchen absolutely amazing to look at because the creation of a beautiful kitchen begins with quality cabinets– something Windy Hill Hardwoods is known for. Are you looking for updated features to your Massillon, Ohio or North Canton, Ohio kitchen? Windy Hill Hardwoods also has full extension drawers and concealed hinges to make your kitchen that much more beautiful and easy to access.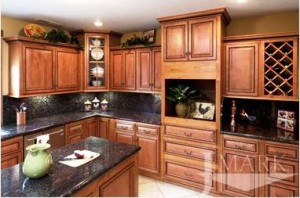 When you're ready for an updated kitchen, make sure that Windy Hill Hardwoods in Stark County is your first stop. To get an idea of what amazing products they have available for your kitchen, be sure to stop by their showroom. JMark Cabinets –the Windy Hill Hardwoods exclusive brand– has particle board free cabinets, so you know you're only getting the best in cabinets. Why settle for particle board when you could have solid wood construction that will last a lot longer? Not only this, but if you're going to update your kitchen, do it right with some added features to your drawers and doors. When you look at your North Canton kitchen now, can you see the hinges on your doors? Being able to see the hinges often makes cabinets look as if they're of poor craftsmanship, even if you paid a fortune for them. Don't let your Massillon kitchen look outdated and imperfect. European concealed hinges are just what your cabinet doors need! Since they are as concealed as their name suggests, all you see is the quality wood of the cabinet doors, not the hardware. Do you need better access to the items in your drawers? Windy Hill Hardwoods JMark Cabinets offer full extension drawers for easier access to the items you own without having to pull the drawer completely out of their designated location. With all these great additions available for your kitchen, why wait any longer to make those changes you've desired for your home?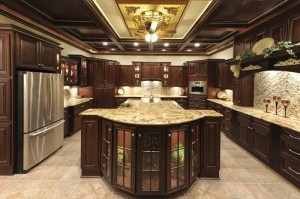 When it comes to your Stark County, Ohio home, you only want the best in hardware and construction. Shouldn't you be able to get it? Sometimes it doesn't feel possible, especially when you start remodeling, but Windy Hill Hardwoods has the beautiful cabinets you desire. Their exclusive brand– JMark Cabinets– has a variety of styles and colors to choose from to compliment your Massillon, Ohio homes interior as well as your own unique style. Did you know that they are particle board free cabinets? Why choose anything less than solid wood for your North Canton, Ohio kitchen interior? Don't forget about all the details with the interior hardware of your cabinets. Windy Hill Hardwoods offers European style concealed hinges to keep your cabinets maintaining a smooth transition from solid construction to moveable structure. For easier access to all your kitchen items, Windy Hill Hardwoods also has full extension drawers. This hardware allows drawers to open past the back edge for easy access to all the materials you may need. If you're looking for more information on these outstanding products, call Windy Hill Hardwoods Bi at 330.837.9710 today!