Has a kitchen remodel been on your household to-do list? If so, then Windy Hill Hardwoods near Canton, Ohio is the place that you need to check out. With Windy Hill, those handcrafted cabinets and stylish kitchen cabinets can be a reality if you live in the Massillon, Ohio or Wooster, Ohio area. This 18 year old business has been built on reputation and word of mouth. In today's competitive retail market, that says a lot about the quality of the product and the work of the company.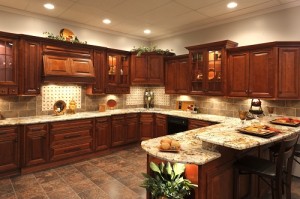 No type of remodel in your home is ever easy. But a kitchen remodel is quite an undertaking in any household. Think about the amount of time that you and your family spend in the kitchen on any given day. This is where the meals are prepared and stored—where everyone congregates to discuss their day. Some families even eat meals in the kitchen. So thinking about tearing it up and doing that remodel really intimidates some people. Windy Hill Hardwoods makes that worry easier to deal with. In most cases, they are able to have your kitchen torn down and remodeled within 2 weeks! Imagine your Wooster home remodeled in such a short time span. Amazing!
Your dream of having handcrafted cabinets in your kitchen is able to be a reality. Windy Hill Hardwoods has earned its reputation by supplying the best products at amazing prices. Their friendly and knowledgeable staff will work with you to come up with a cabinet solution that not only works with your budget, but offers an attractive appearance as well. Their goal is to give you more cabinet space than you ever imagined in your Canton kitchen.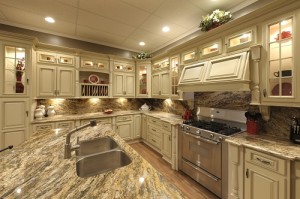 If you know that a kitchen remodel is in your not-too-distant future, you should check out Windy Hill's beautiful show room. Their newest location in Canal Fulton, not too far from Massillon, has 40,000 square feet of office and show room space! With a show room so large, you are sure to find something to fit your taste and your kitchen. There is such an extensive selection of stylish kitchen cabinets that there is no doubt you will find a particular style, wood and finish that you desire. In addition, Windy Hill Hardwoods stocks most everything on site, so there is no waiting for your selection to come in from a warehouse. This makes the remodeling process so much easier.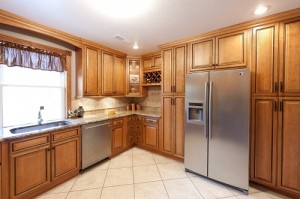 Once you make the decision to take on a kitchen remodel project, the choice of where to purchase the stylish kitchen cabinets or handcrafted cabinets is easy. Windy Hill Hardwoods is the place to go. They are located just minutes from Canton, Ohio and Massillon, Ohio, as well as a short, 15-20 minute car ride from Wooster, Ohio. So, head over to their facility at 4500 Erie Ave in Canal Fulton. Or call them at 330-837-9710 before you go to find out store hours. You can also check out their informative website at www.windyhillhardwoods.com. You won't be sorry that you did!